Meet our Coaches: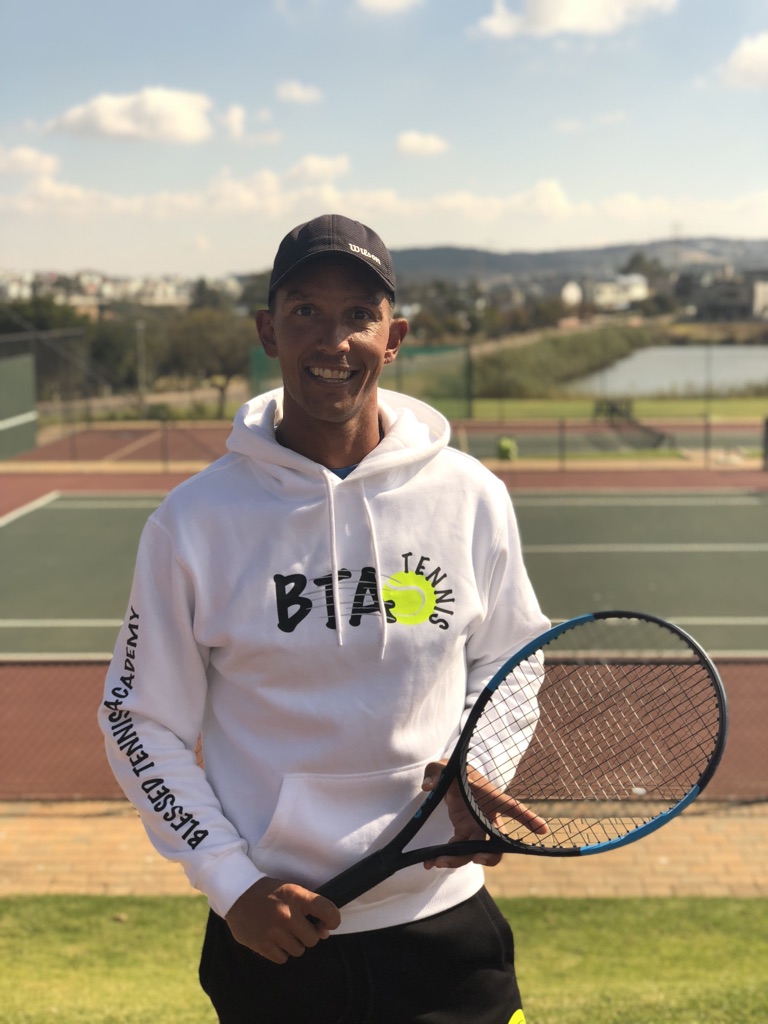 Benjamin J v Rensburg - HEAD COACH
COACH BEN, THE FOUNDER AND HEART OF BLESSED TENNIS ACADEMY. AS MANY WILL KNOW HIM A SPORT FANATIC.
BENJAMIN WAS RANKED #1 IN SA U18 AND ALSO ACHIEVED AN INTERNATIONAL RANKING OF #150 AS A JUNIOR.
HE HAS ALSO REPRESENTED S.A TWICE IN THE AFRICAN CUP 2006/2008 AND HELD A TOP RANKING IN S.A (OPEN) OF #7.
HAVING SPENT 2 YEARS IN EUROPE COMPETING ON THE ATP CIRCUIT AND REACHING A CAREER HIGH OF #1009 IN SINGLES AND #822 IN DOUBLES.
HE HAS PREVIOUSLY COACHED AT THE SUTTON TENNIS ACADEMY IN THE UK AS WELL AS AT THE HIGH PERFORMANCE CENTRE IN PRETORIA. WHEREAFTER HE TEAMED UP WITH THE DAVIS CUP CAPTAIN JOHN-LAFNIE DE JAGER TO COACH SOME OF THE TOP JUNIOR PLAYERS IN S.A
HE HAS BEEN TO THE US TO COACH THERE AND UPON HIS RETURN HE STARTED BLESSED TENNIS ACADEMY IN 2012.
BENJAMIN HAS BEEN APPOINTED AS THE SOUTH AFRICAN TOURING COACH FOR THE U16 SA TEAM FOR 2018 AND 2019.
HE BRINGS A WEALTH OF KNOWLEDGE TO LOCAL JUNIORS AND YOUR GO TO PRO COACH.
BENJAMIN IS QUALIFIED PROFESSIONAL COACH AND GPTCA LEVEL C INTERNATIONAL COACH
HIS LIFE PHILOSOPHY : I STRONGLY BELIEVE THAT YOU CAN ACHIEVE WHATEVER YOU SET YOUR MIND TO
" We walk by Faith, Not by Sight "
_____________________________________________________________________________________________
Theunis Janse van Rensburg - Head Coach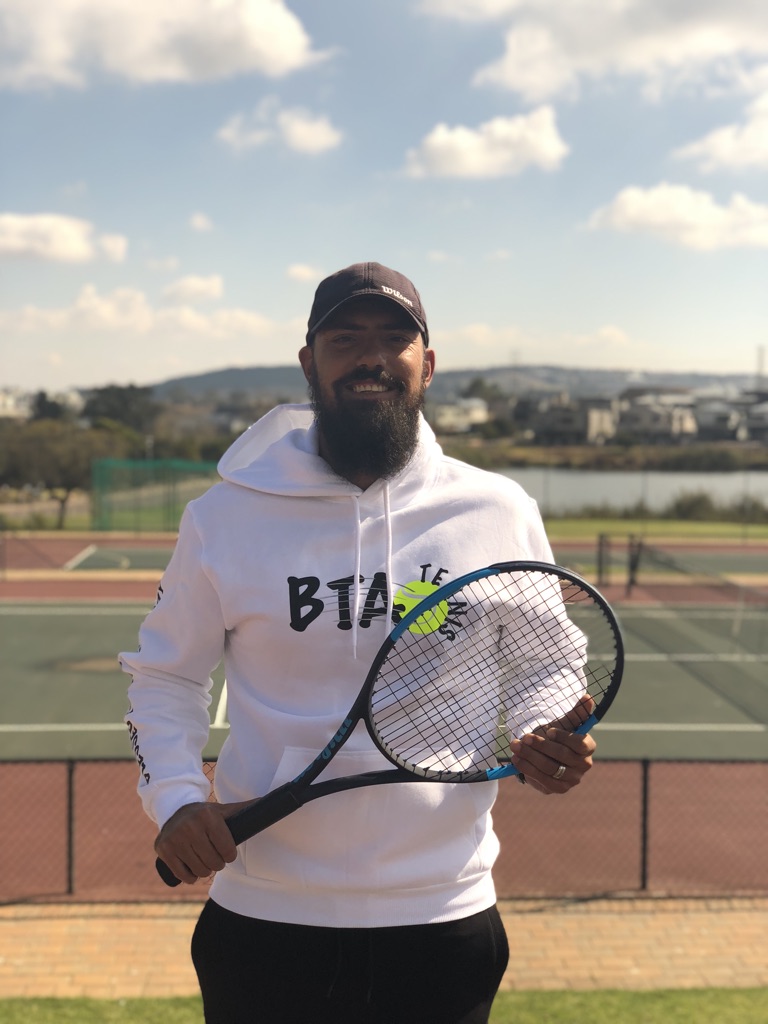 Theunis - aka Coach T, has been making a difference in young lives (and more matured lives alike) for BTA Tennis since 2015. As junior player, he achieved top 10 status in South Africa in 1998. A project manager by trade, he completed his SATA Coaching Course in 2015. Theunis firmly believes that to teach is to touch a life with the building blocks of encouragement, mentorship, praise, guidance, patience and motivation. He takes physical activity in young athletes seriously, acknowledging its importance in the formative years, during early childhood development by exercising and developing fundamental motor skills for sport readiness upon primary school entry. Playing sports not only leads to physical and (ultimately) mental health, bone and muscular development, cardiopulmonary endurance and increased aerobic capacity, but to integral behavioural/social skills sets as well. As the Novak Djokovic Foundation aptly emphasises:
The enhancement of physical and mental development of children is certainly the most important contribution of sports for children ... by playing sports, children develop physical skills, exercise, make new friends, have fun, learn to be a team member, learn about play[ing] fair, improve self-esteem, etc.
Coach T is here to assist in reaching these goals
_____________________________________________________________________________________________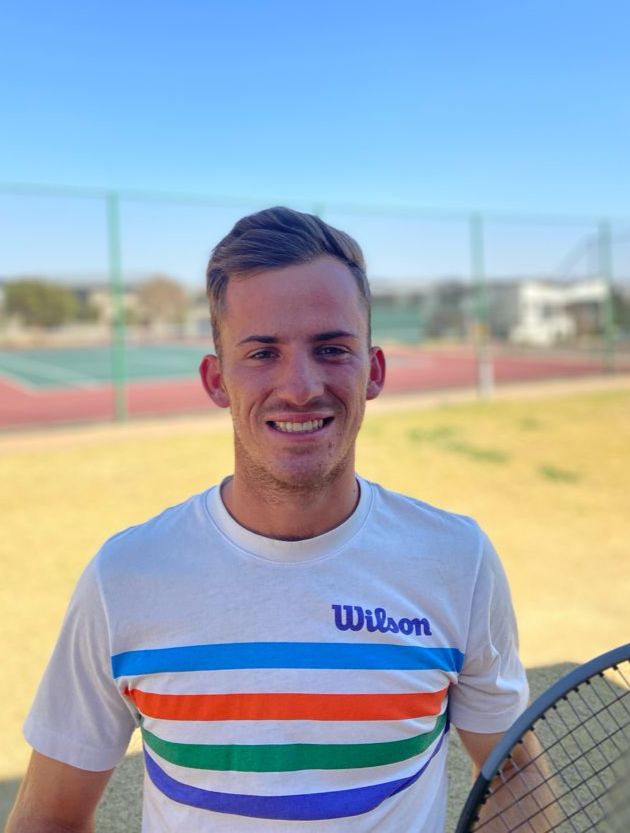 Johan Pretorius a.k.a Coach JP - Assistant coach
Johan has achieved a ranking of no.70 in South Africa and played interprovinciaal tennis for Gauteng east for two years.
He has been coaching for 5 years and has a passion for coaching both children and adults to improve their playing ability. Coach JP believes that coach's have a responsibility to develop a relationship with each individual to ensure that they get a better understanding of what every individual wants to achieve on and off the court.
Johan believes sport plays a vital role in the social, mental and physical development in children. It also teaches children routine, self-discipline, social skills and sportsmanship.
Johan is not only here to help you achieve your goals but to surpass them.
_____________________________________________________________________________________________
Cameron Sullivan - Assistant coach
Cameron has developed into a seasoned tennis coach over the last 5 years.
He has an innate ability to connect individually with players of all levels and finds success in seeing players' reach their tennis and personal goals.
Cameron is a Bcom Law graduate. In this context, this academic achievement, has honed his work ethic, attention to detail and astute organizational skills, which he utilizes during training sessions, match readiness, and stroke execution.
Cameron's motto in life is: "give 100% always irrespective of the circumstances."
He looks forward to seeing you on the court!